Using our knowledge and experience, we create a space where work is infused with the joy of creation!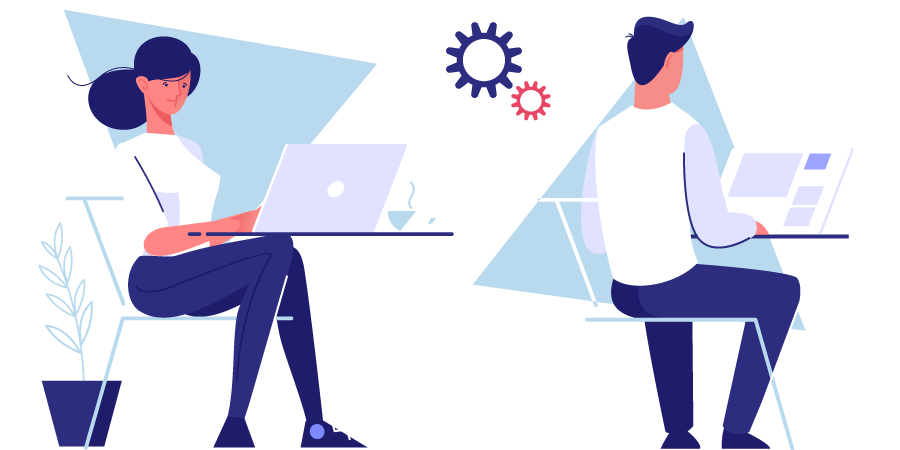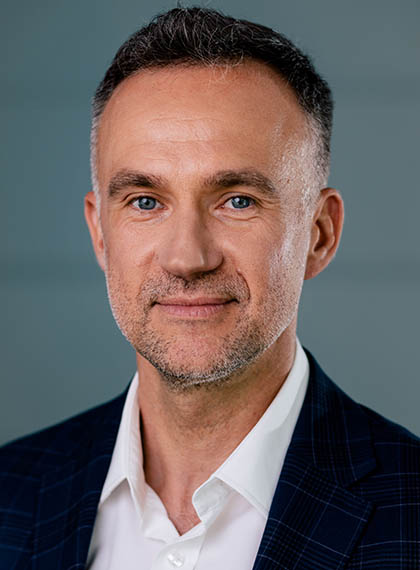 VICE PRESIDENT OF THE BOARD
Vice President of the Management Board responsible for sales and development of the company in all business areas of its activity. He co-creates and is responsible for the implementation of the sales strategy in the area of dedicated projects, archITekt low-code platform and products. Privately, an avid motorcyclist and technical diver, he combines these passions by traveling around the world. Using business and technical knowledge, he easily establishes business relationships.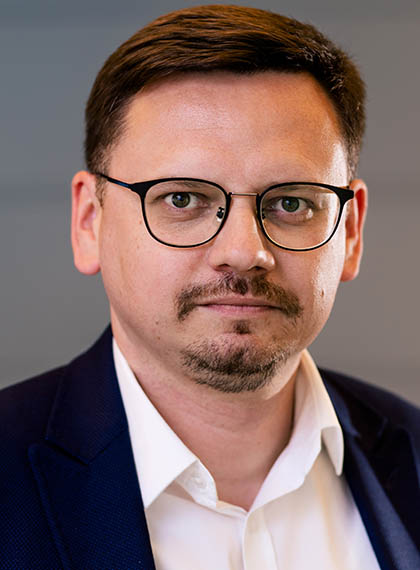 Associated with the financial market for over 15 years. He gained knowledge and experience in business support departments and sales divisions in banks. At VSoft, he is responsible for cooperation with the insurance industry, discussing effective tools to support the sale of products. In his free time, he hopes on his motorcycle or plane and discovers new places on the map of the world.
She has been delivering IT solutions to customers for over 20 years in the area of business applications and specialized software. She has participated in the development and implementation of dedicated solutions, gaining a deep understanding of the specifics of a given industry and skillfully diagnosing the needs and requirements of clients. Currently, she is responsible for the sales of the low-code platform as well as other products and dedicated solutions of VSoft.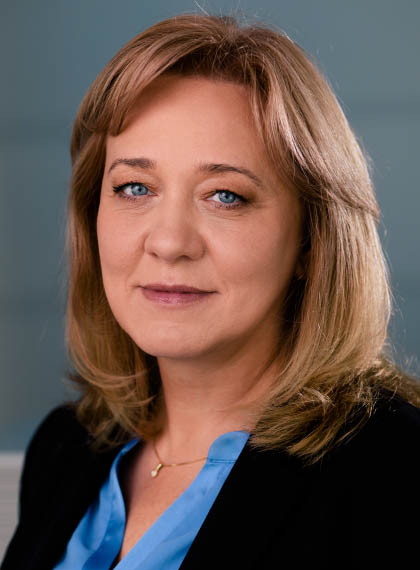 Head of insurance development
A graduate of Management and Production Engineering at the University of Science and Technology. She has been with VSoft since 2008. During this time, she has held a number of specialist and managerial roles in the area of projects and products, particularly for banks and financial institutions. Currently, she holds the position of Director of Development for the Insurance sector, where she combines her knowledge in managing a wide portfolio of projects with a passion for action. In the company, she is responsible for creating and implementing product development strategies as well as relationships with key clients in the insurance industry.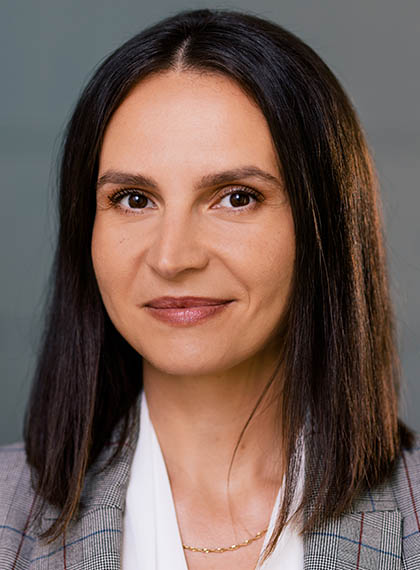 Business Solutions Architect
He has been in the IT industry for 20 years, also an IT specialist by education – a graduate of Computer Science at the University of Silesia. He joined the VSoft team in 2010 as a quality expert, then served as an analyst, and today he is a business solutions architect. He provides enormous support on the client-company line, specializing in the analysis and design of IT systems. He is mainly responsible for the development of the VSoft Insurance Platform.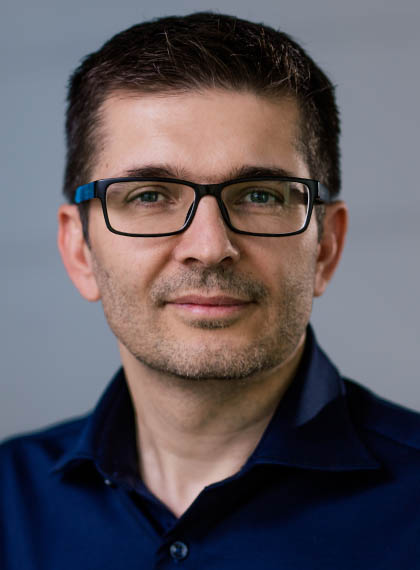 VICE PRESIDENT OF THE BOARD
Vice President of the Management Board of VSoft responsible for the development of the VSoft archITekt low-code platform and the Software Development Division. Focused on the right combination of business, technology and people – the pillars of success. Privately, being passionate about technology and the future, he considers his over twenty years of career – albeit full of challenges – to be a very positive aspect of his life.
VICE PRESIDENT OF THE BOARD
Expert in modern IT solutions for banking and a manager with years of experience. He heads the Banking Development Department and is responsible for acquiring new customers, maintaining relationships with existing ones, developing products, and creating innovative solutions for banking. In his private life, he is a technical diver, a runner, and an amateur high-altitude climber. In his free time, he trains in boxing.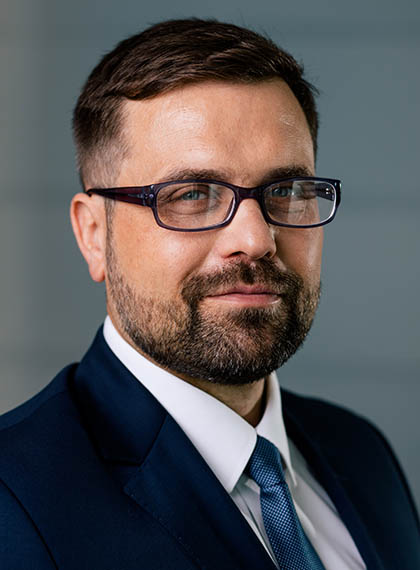 BUSINESS SOLUTIONS ARCHITECT
He has been working at VSoft for over 15 years, currently serving as a business solutions architect, creating solutions in the areas of credit product sales and credit risk assessment. Previously, he was a programmer, team leader, and software department manager responsible for implementing and developing solutions for clients in the financial sector. At work, he combines technical knowledge with business knowledge, focusing on simple solutions tailored to changing business needs.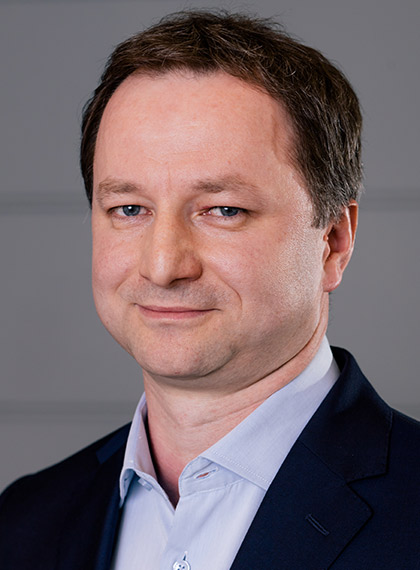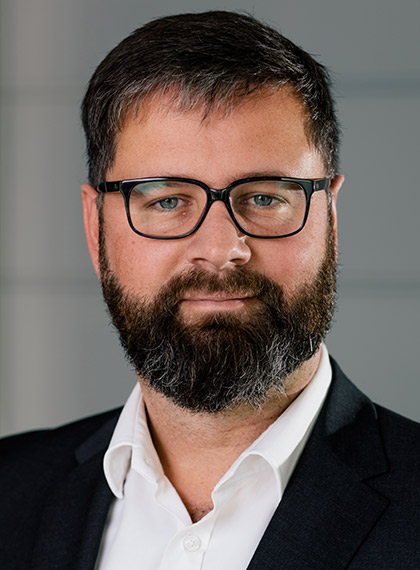 Head of banking development
For over 18 years associated with the financial sector. He gained experience in organizations such as Eurobank, GE Money Bank, Allianz Bank, PZU and BOŚ, where he was responsible for creating, monitoring and managing processes, especially in the field of credit risk assessment, sales and operational activities. For over 4 years at VSoft, currently as a Development Director in the banking area and in the breaks a motorcyclist, sailor and boat builder (garage 😊).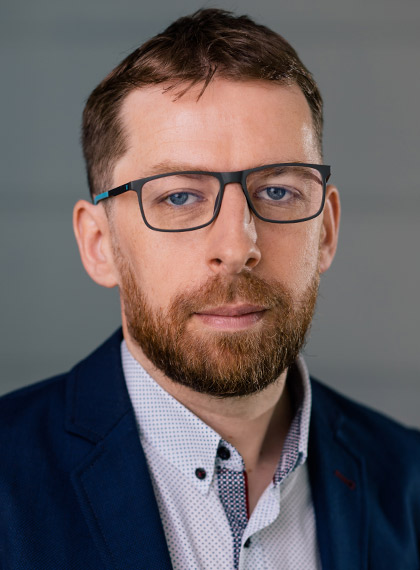 BUSINESS SOLUTIONS ARCHITECT
A graduate in Computer Science and three postgraduate programs in IT industry, data analytics, economics, and management. He has been working at VSoft for over 15 years, currently serving as a business solutions architect, creating solutions in the areas of reporting and taxes. Previously, he was a programmer, team leader, and manager. In his private life, he is passionate about Polish vintage cars, and recently, he has become an avid cyclist riding a gravel bike.
BUSINESS SOLUTIONS ARCHITECT
Currently, he is a Business Solutions Architect at VSoft S.A, with over 15 years of experience with the company. Throughout his professional career, he has held various positions with different responsibilities and competencies, from a programmer to a group leader and a business analyst.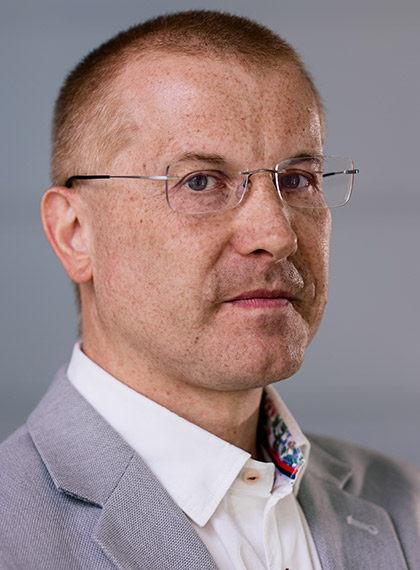 For over 10 years involved in the IT field, and at VSoft since 2018, where she is currently responsible for leading projects for the debt collection, banking, and financial industries. In her daily work, she combines and utilizes knowledge in both agile frameworks and methodologies (mainly SCRUM) and traditional ones (such as PRINCE2). However, more than methodologies, she values common sense, drawing knowledge from experience, and good relationships.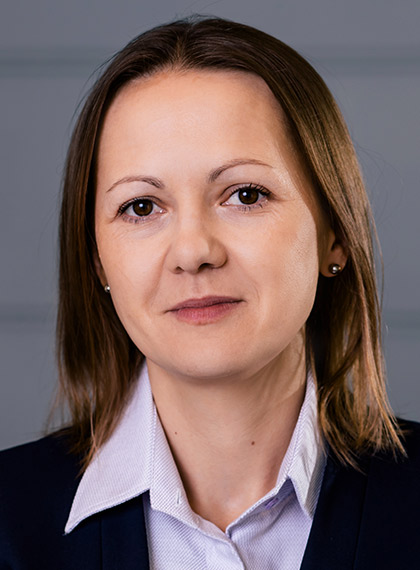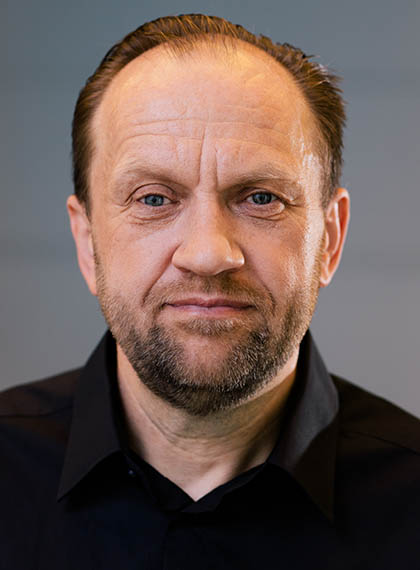 Head of debt collection development
He has over 20 years of experience in the IT industry and knows IT projects inside out. He has participated in their implementation both as a project manager, consultant, and manager. He has been with VSoft since 2008 and currently, as the Director of Debt Collection Development, is responsible for projects for the largest Polish financial institutions (e.g. PKO BP SA, mBank SA, Alior Bank SA, EFL SA) as well as for developing products in the debt collection area (VSoft Collection) and carrying out tasks in the field (VSoft Mobile Workforce).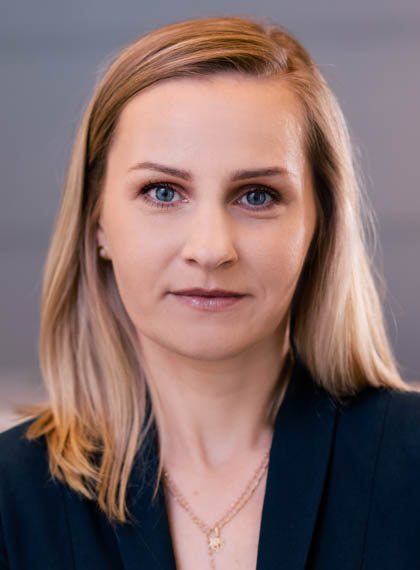 BUSINESS SOLUTIONS ARCHITECT
She started her career in debt collection as a tester. She still values her experience as a tester, which allowed her to deeply understand the system from a user's perspective. As a business analyst, she ensures that the end solution meets the client's business needs. She mainly develops her knowledge in the areas of monitoring and debt collection, working with clients of large banks on functional and business concepts of system development, as well as building new tools.
She has been with VSoft for 4 years. She is a quality specialist who is responsible for several flagship debt collection products at VSoft. She works closely with programmers, analysts, and users to ensure their smooth and convenient operation. She has experience in mobile, desktop, and web technologies. Privately, she is a huge fan of travel and photography.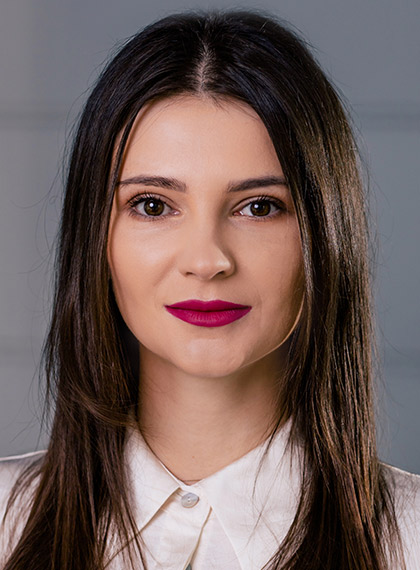 LEGAL OFFICE DIRECTOR, LEGAL COUNSEL
For the last 23 years of professional experience, he has handled many IT product implementation projects. He specializes mainly in IT law, intellectual property law and IT contract law. He has been working at VSoft for almost 17 years as the director of the legal department. Privately, he loves the mountains, especially the Tatras and Via Ferrata in the Dolomites, and is also a lover of Italian cuisine.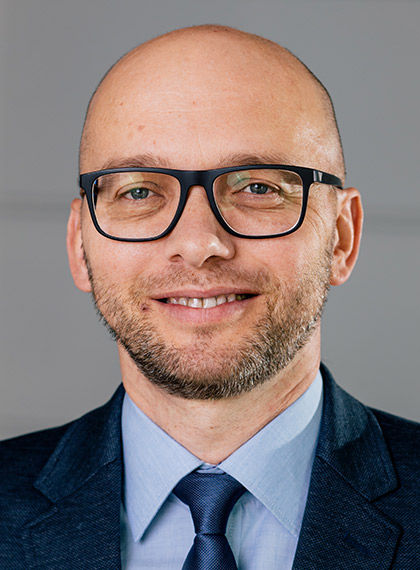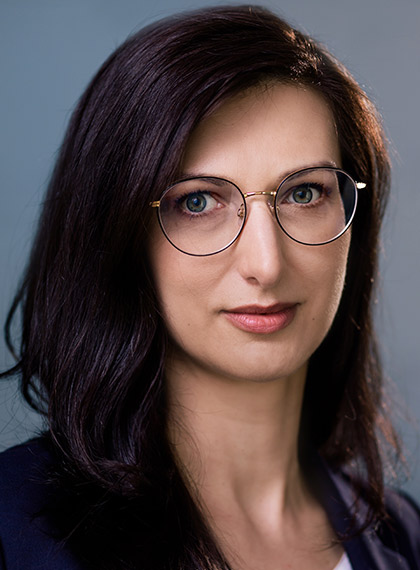 Head of HR and administration
For over 20 years she has been responsible for planning and implementing HR policy. Lover of process optimization and automation. She believes that this is a way to increase the team's potential and accelerate the company's development. Teamwork based on mutual trust as well as honest and open communication are extremely valuable to her. She spends her free time communing with nature or experimenting in the kitchen.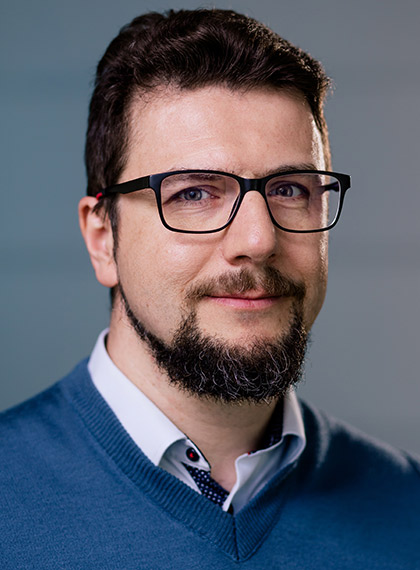 Senior Software Architect
At VSoft, he started working as a programmer, and then developed in managerial positions as a team and department manager and director of the Solutions Division for Banking and Finance. Currently, as a Senior Software Architect, he is responsible for implementing the development strategy of tools used in projects, in particular our proprietary low-code VSoft archITekt platform.